"Some things are there, but you can't always see them"

This article is a stub. You can help the wikia by expanding it.
"If something does go wrong you are going to have to clean up the mess."




This article is in need of clean up. You can help the wikia by editing it.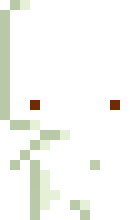 The Zu's are an ancient race of people. They appear in a village and speak an ancient language. From images placed around the game, they appear to be a more primitive version of the people in the starting village, who seem to be more evolved because of their capability to speak basic English.
Ad blocker interference detected!
Wikia is a free-to-use site that makes money from advertising. We have a modified experience for viewers using ad blockers

Wikia is not accessible if you've made further modifications. Remove the custom ad blocker rule(s) and the page will load as expected.